I've had a few stories come out in recent months–I figured it was high time I do a post about where they all landed. Find links and commentary below.

A fantasy thriller featuring swords, sacrifice, and divine magic, "A Martyr's Art" seems to have been a hit with audiences. I've received more positive feedback from readers on this one than any other story I've put out to date, and I really enjoyed seeing people have fun with it. To that one person who asked me to turn it into a novel: sorry, not this one, but maybe something in the same setting someday!
I think it's a pretty good story (I might be biased), but I think its popularity also had something to do with the power of platform–BCS is probably the most popular market I've shown up in to date, and it's available for free, besides. I know it's one of a very few SF magazines that I actually read regularly, myself, so that made it extra nice to show up in its pages.
What's more, this one also got some attention from Barnes & Noble's science fiction and fantasy blog: They picked it as one of their top stories of December 2019. You can read their short review here.

The Escape Artists have become something of an auditory force to be reckoned with in the SF sphere, with separate, dedicate podcasts specializing in the publication of fantasy, horror, science fiction, and even young adult fiction. They're also one of the few major short fiction reprint markets around these days, and I was quite happy when they agreed to take on my "The Blue Widow" for a second run. The story was a major early success for me when it won the grand prize in Baen's annual Fantasy Adventure Contest, and I'm happy to see it reach a wider audience–now with an additional audio edition, no less! It ran back in December 2019.
You can take a read, or a listen, over at Podcastle's website.
I channeled the ghosts of Douglas Adams and Iain M. Banks for this one–a lighthearted and over-the-top science fiction comedy, it features a post-scarcity society where everyone is absolutely one hundred percent guaranteed their most perfect job. Unfortunately for our narrator, he tests as being most highly capable in the role of dictator. Thankfully, society has the perfect job posting available for him…
This was one of the first stories I sold, but it had to wait a minute to see the light of day. I don't mind the delay: Seeing my name in a lineup alongside some of the great talents of my childhood like Orson Scott Card, Mercedes Lackey, and Joe Haldeman still feels a little surreal!
You can grab it on their main page for now, and it'll slip into their archives when the next issue goes live.
As an aside, I have to wonder whether or not Disney is going to come after Mike Resnick to try and get him to change the name of his magazine, since their big new science fictional Star Wars resort is also going to be called Galaxy's Edge.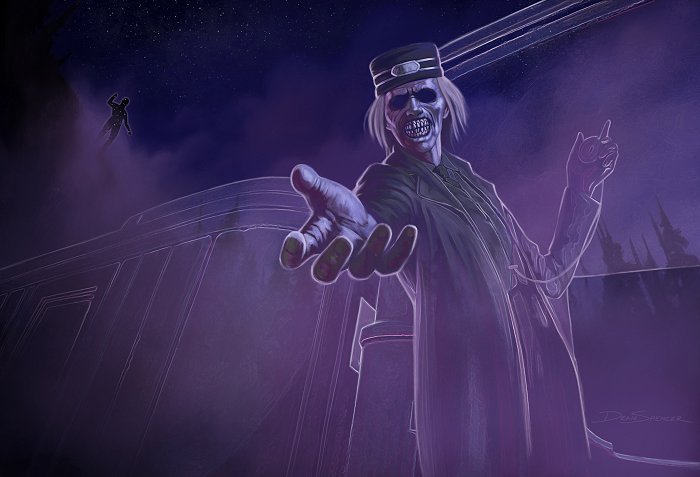 This was my second time appearing in IGMS, and my second time snagging a spot as the color-illustrated lead story. It ran in late August of 2018, and I had a lot of fun with the way it juxtaposes the strange against the comfort of country living. I wrote my thoughts about this piece at some length in the issue of IGMS in which it appears, so I'll let that stand on its own. A spooky fantasy novelette that starts out bucolic and ends up weird, it features dark gods, country living, and trains both natural and otherwise. You can check out the story over in the IGMS archives.
For now, it's back to work: I do have a novel to finish!